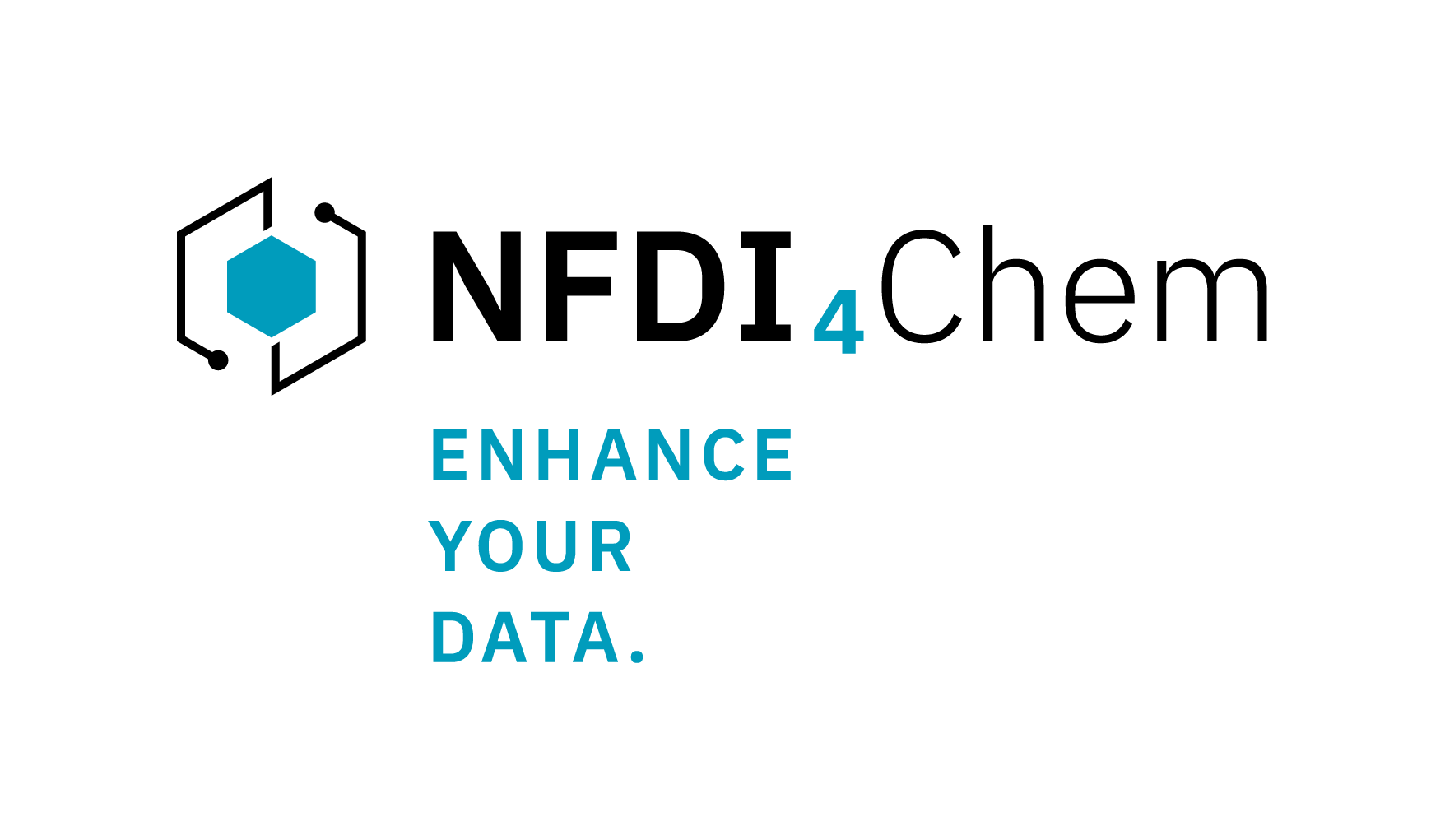 Welcome
Dear Reader,
With our eleventh NFDI4Chem Newsletter, we would like to report on the Chemistry Data Days 2023, upcoming mandatory FAIR data regulations, updates on our Knowledge Base, the InChI development and RADAR4Chem, and the BAM (Federal Institute for Materials Research and Testing) as our newest participating institution. Furthermore, you can read about contributions to various conferences, RDM workshops, upcoming events, and much more.



Let us know if you are interested in additional topics that we should cover. We are happy to

hear from you
!
Enjoy the read and stay healthy!
Chemistry Data Days 2023
On June 06 and 07 this year, the Chemistry Data Days took place in Mainz for the first time. Almost 90 interested participants followed the talks and workshops over two days in the historic refectory building of the University of Mainz.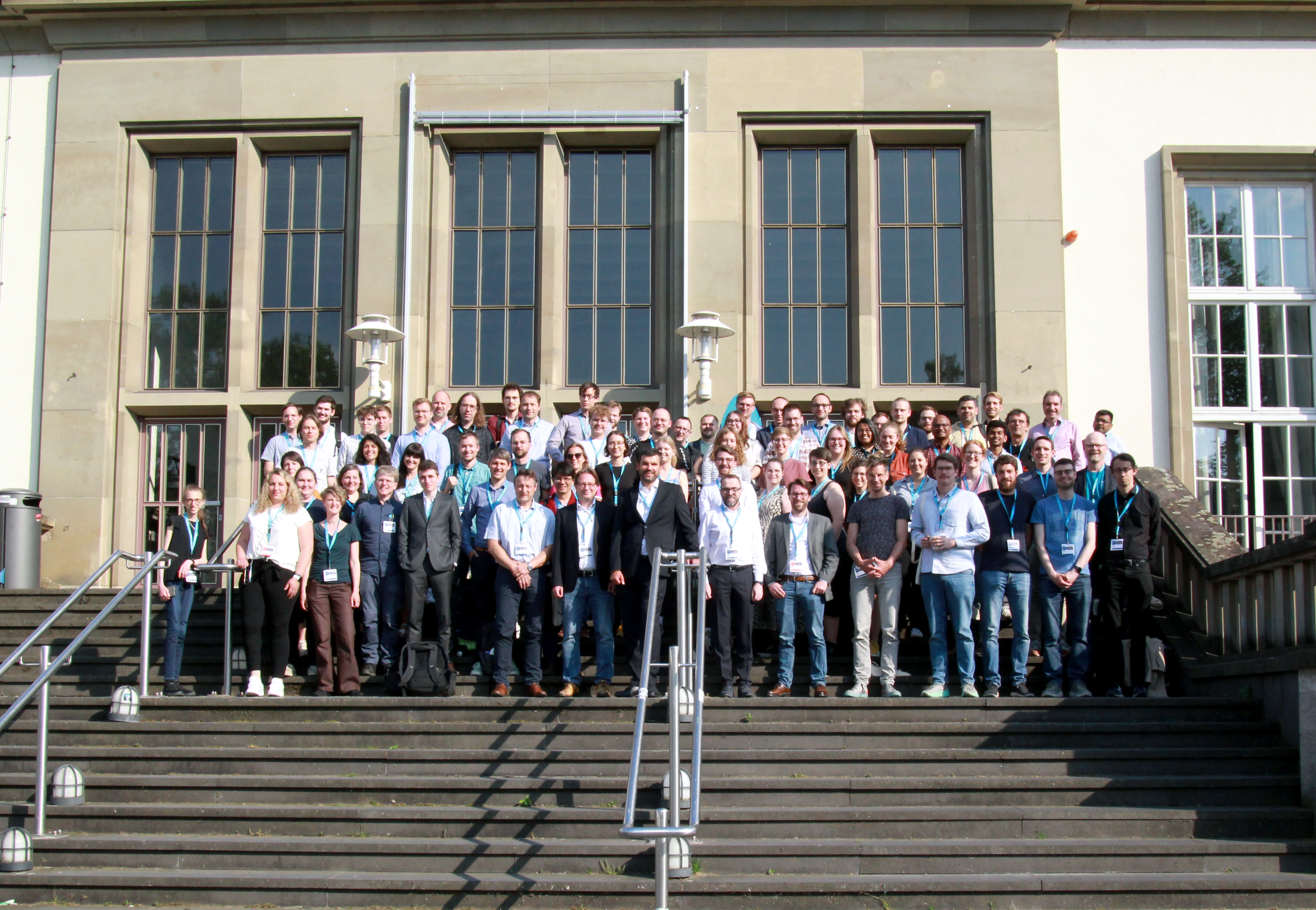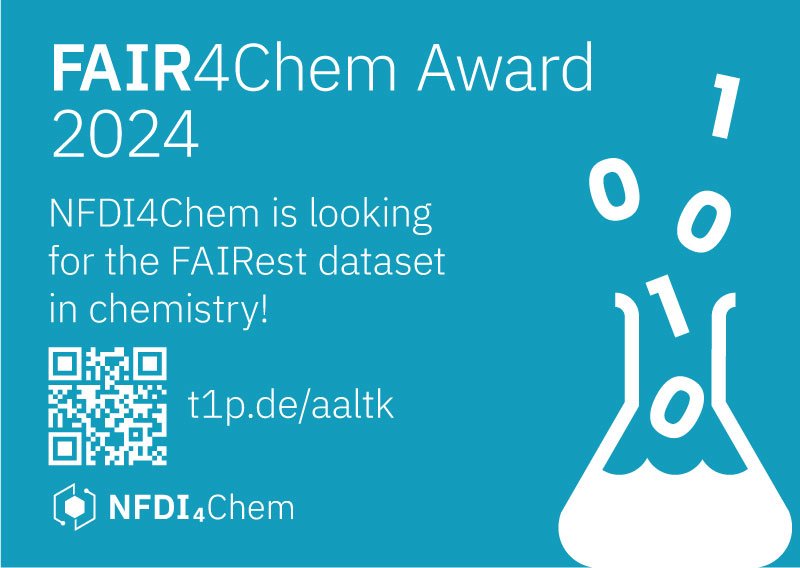 Application opens on September 01, 2023! More information can be found here.
FAIR Data mandatory as of August 2023
Did you know? As of August 01, 2023, the publication of FAIR data, i.e. Findable, Accessible, Interoperable, Reusable, is mandatory for scientists at universities and non-university research institutions that (want to) receive funding from the DFG.
This is regulated in the DFG's "Guidelines for Safeguarding Good Scientific Practice" codex, which already came into force on August 01, 2019 and whose implementation period (after already being extended once) now finally expires on July 31, 2023.
FAIR Raw Data in the Journal of Natural Products
At the end of April 2023, the American Journal of Natural Products
announced in its editorial
that it will require authors to make NMR data public and fairly available as raw data starting in June 2023. The journal specifies that the repository must follow
FAIR
principles. In addition, the journal recommends four repositories where NMR data can be meaningfully stored.
More information can be found here.
Relaunch of NFDI4Chem Knowledge Base
The NFDI4Chem Knowledge Base has been restructured and now also includes a separate section on data publication. We are proud to announce the launch of the restructured

NFDI4Chem Knowledge Base

.
We have several new features. There are now
- several entry points,
- a supporting repository squeeze out and
- an upcoming implementation of a feature request from the community
- (and much more).
RADAR4Chem with New Entry Point
RADAR4Chem, FIZ Karlsruhe´s reliable and low-threshold publishing service for chemistry research data, is now available via a new entry point, a subdomain of the RADAR Cloud portal: https://radar4chem.radar-service.eu
All RADAR4Chem data publications are directly accessible there. At the same time, the datasets are still available on the RADAR Cloud portal
https://www.radar-service.eu
.
By the way, all community-specific data sets can also be harvested as a set and thus integrated, for example, in subject-specific portals.
Free InChI Web Demo Available
In order to make the InChI available for teaching purposes and the further development and testing, Frank Lange (RWTH Aachen University) has set up an InChI web demo which converts structures into InChI code and vice versa. Have a look
here
.
This was enabled by funding by NFDI4Chem, the BMBF and the VolkswagenStiftung.
NFDI4Chem @ RDA Plenary 20
The research data alliance (RDA) held its 20th plenary during March 21-23 in Gothenburg, Sweden. More than 700 participants enjoyed 53 sessions and several co-located events.
NFDI4Chem at ACS Spring and Fall
Talks, Workshops and Networking in Indianapolis and San Francisco.
The American Chemical Society has two important meetings a year, at spring and at fall. NFDI4Chem has been at the spring Meeting and there is much to tell from.
The Fall Meeting has the theme "harnessing the power of data" which means that this year there will be a special focus on chemical data issues.

InChI Workshop on Inorganic Stereochemistry
On May 10 and 11, Sonja Herres-Pawlis (RWTH Aachen University) and Gerd Blanke (StructurePendium) organised as chairs of the InChI subgroup on inorganics the InChI Workshop on Inorganic Stereochemistry in Aachen. Until now, the InChI cannot handle non-central chirality which is a major drawback for many inorganic compounds. Experts from the field discussed recent advances as well as IUPAC standards and a new concept will be presented in due course.
NFDI4Chem at GDCh Science Forum Chemistry in September
Visit the NFDI4Chem booth at the GDCh Science Forum Chemistry, the lighthouse event of the German Chemical Society (GDCh) where chemistry is presented under the motto "Rethinking Chemistry" in all its breadth as an integrative scientific discipline.
Topics include synthesis and catalysis, life sciences, materials, energy, education, resources and environment. Moreover, Sonja Herres-Pawlis will give a keynote lecture on chemical research data management and digital chemistry on September 04 at 16:00 CET. A trade exhibition will accompany the congress. Take advantage of the early bird registration fee until July 06, and meet an international chemical community in Leipzig from September 04 to 06.
Large RDM Workshop for the CRC CataLight in Mainz
From June 12 to 14, we held our first RDM workshop for over 50 participants for the CRC CataLight in Mainz, reworking our tried and true concept to accommodate a larger group of people. The lecture hall was provided by the MPI for Polymer Research and was perfect to engage the attendees in the different exercises to create a poster summarising research data management in chemistry.
Research Data Management Training for Chemists
For institutes, PIs and Professors who are interested in organising research data management basics workshops for chemists in their working groups.

We provide different offers to accommodate your needs: Contact us, and we can talk about preparing a short 90 min overview of the importance of RDM in chemistry, a 1-day-long workshop with additional e-learning platform content to consume afterwards, and our proven 2-day workshop, filled with information, exercises and engaging content from metadata, over the data life cycle to electronic lab notebooks and data management plans to just name a few.
Upcoming Events
Workshop:
Python Computing for Chemists
From September 18 to 20, NFDI4Cat and NFDI4Chem jointly host a Python computing course. We invite you to Aachen to develop your Python programming skills to enable you to solve different problems, gain important insights, and learn with other people from your field. Online participation will also be possible.
Registration
will open shortly! Stay tuned!
Blind prediction challenges as use cases for NFDI4Chem (
Prof. Ricardo Mata, Prof. Paul Czodrowski, Prof. Stefan M. Kast
)
After today's episode of our monthly Stammtisch, we are taking a summer break. The Stammtisch will be back on September 29. In the meantime, you can find recordings of previous presentations on our
website
. Don't miss any upcoming Stammtisch (last Friday of the month at 14:00 CET) and
sign up now
!
Chemotion

Live Demo + Q&A Session
Every three months, members of our Chemotion team will give a general introduction to and answer questions on the Chemotion ELN virtually via Zoom. Don't miss this opportunity to hear from and talk to experienced Chemotion users.
Register now
for the next session on August 10 (15:00 CET)!
Chemotion ELN Hands-on Workshop
Interested in an interactive Chemotion ELN workshop in which we will introduce the electronic laboratory notebook Chemotion and its features for beginners? We offer this workshop in an open format as well as for individual institutions. Members of our Chemotion team will explain the various features of the ELN in several modules combined with specific exercises in which you will create and edit ELN entries yourself. Please request a workshop for your institution here
. The next open virtual workshop will take place on July 27, 2023.
Find out more and sign up
!
Interested in Research Data Management?
Find webinars, trainings and some talks in our YouTube channel or follow us on Twitter.
Contact: Prof. Christoph Steinbeck

Email: contact@nfdi4chem.de
Phone: +493641948171
Website: https://nfdi4chem.de
Friedrich Schiller University Jena
IAAC
Lessingstr. 8
07743 Jena
NFDI4Chem is supported by DFG under project number 441958208