Looking for a quick overview of research data management?

Where everything is included that is important for a first insight?

And still gives you a good feeling that you are doing the right thing?
We've created an RDM flyer that answers all the essential topics for getting started with research data in chemistry.
And it covers these most important questions:
Is your lab as smart as you?

Dude, where is your data?

This article: was the authors name Schmidt, Schmitt or Schmid? and

No backup, no mercy?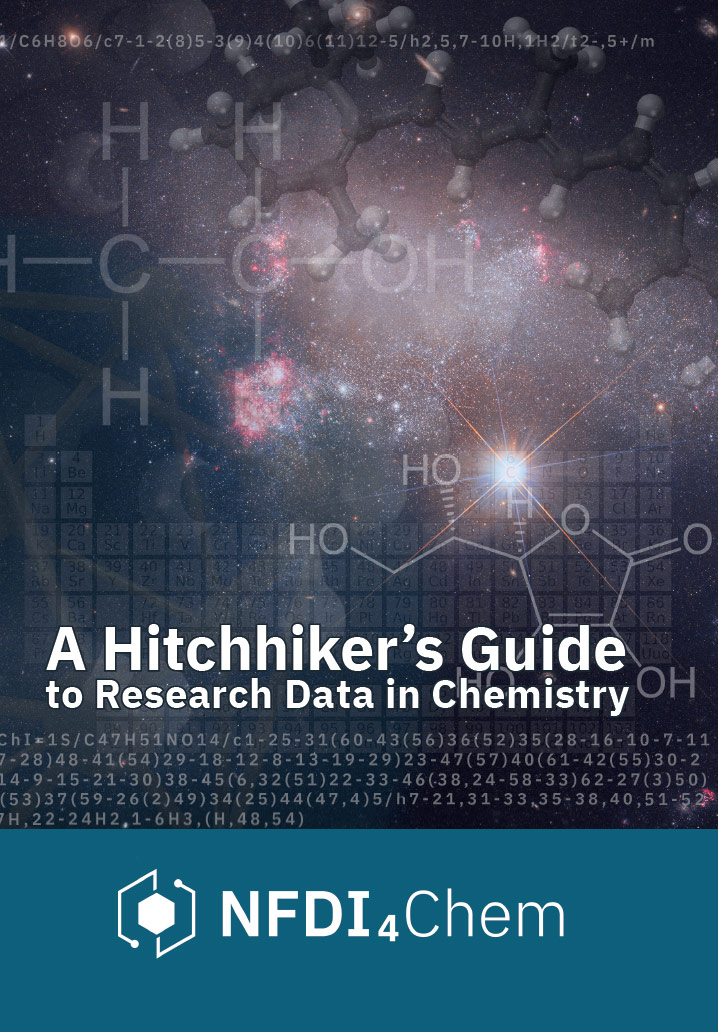 Seriously, this flyer is made for all chemists who are not yet well versed in RDM but want to be. Simple – fast – with examples from practice. Links to helpful sources and tools make it easy to get started.