NFDI4Chem is an initiative to build an open and FAIR infrastructure for research data management in chemistry.
The NFDI4Chem consortium consists of dedicated data producers and users from university and non-university research, infrastructure institutions and learned societies like the German Chemical Society (GDCh), Bunsen Society and the German Pharmaceutical Society. NFDI4Chem intends to represent all disciplines of chemistry in academia. We are collaborating closely with thematically related consortia.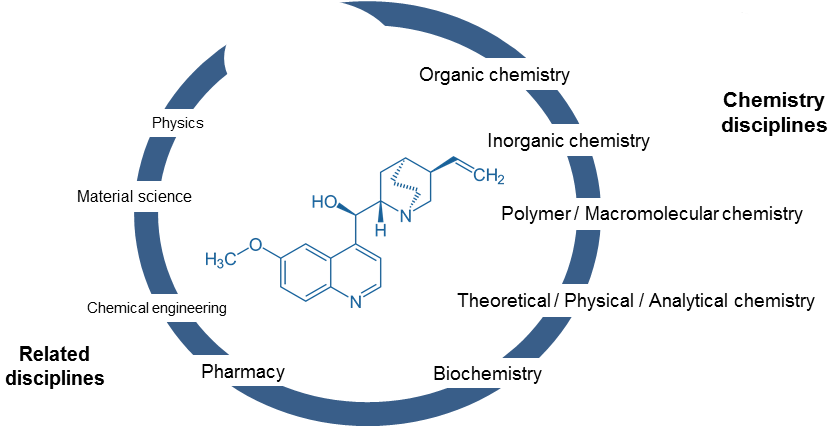 First steps
The NFDI4Chem consortium has its origin in the "Fachgespräch Nationale Forschungsdaten in der Chemie (NFDI4Chem)" to which the Leibniz Information Centre for Science and Technology (TIB) and the German Chemical Society (GDCh) invited in April 2018. Almost 20 participants from research, infrastructure and funding institutions discussed the status quo of Research Data management (RDM) in chemistry and the challenges for the build-up of a national research data infrastructure. The results of the discussion were published as NFDI4Chem concept paper.
In October 2018, the NFDI4Chem discussion continued at the 1. NFDI4Chem Workshop with more than 50 participants. Relevant sub-disciplines, topics and fields of action were identified and discussed. NFDI4Chem sees itself as a Grass-Root movement and aims to represent all disciplines of chemistry. The 2. and 3. NFDI4Chem Workshop took place in Frankfurt in March 2019 and August 2019, shaping the vision, strategy and scope of the consortium.
Our Vision
The vision of NFDI4Chem is the digitalisation of all key steps in chemical research to support scientists in their efforts to collect, store, process, analyse, disclose and re-use research data. Measures to promote Open Science and Research Data Management (RDM) in agreement with the FAIR data principles are fundamental aims of NFDI4Chem to serve the chemistry community with a holistic concept for access to research data. To this end, the overarching objective is the development and maintenance of a national research data infrastructure for the research domain of chemistry in Germany, and to enable innovative and easy to use services and novel scientific approaches based on re-use of research data. In the initial phase, NFDI4Chem focuses on data related to molecules and reactions including data for their experimental and theoretical characterisation.
In accordance to our vision we have identified six key objectives and derived a work programme with six task areas addressing one or more of the key objectives.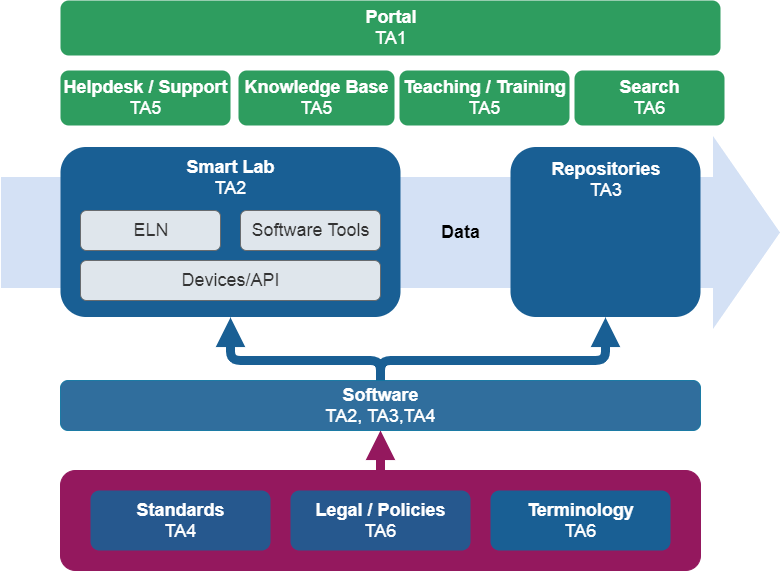 Become a member of the NFDI4Chem Community
If you would like to participate actively in shaping the National Research Data Infrastructure for Chemistry, please contact us: contact@nfdi4chem.de
Subscribe to our newsletter to get the latest news or event announcements.