Python Computing 4 Chemists (and others)
September 18
–
September 20
CEST
Registration for online participation fully booked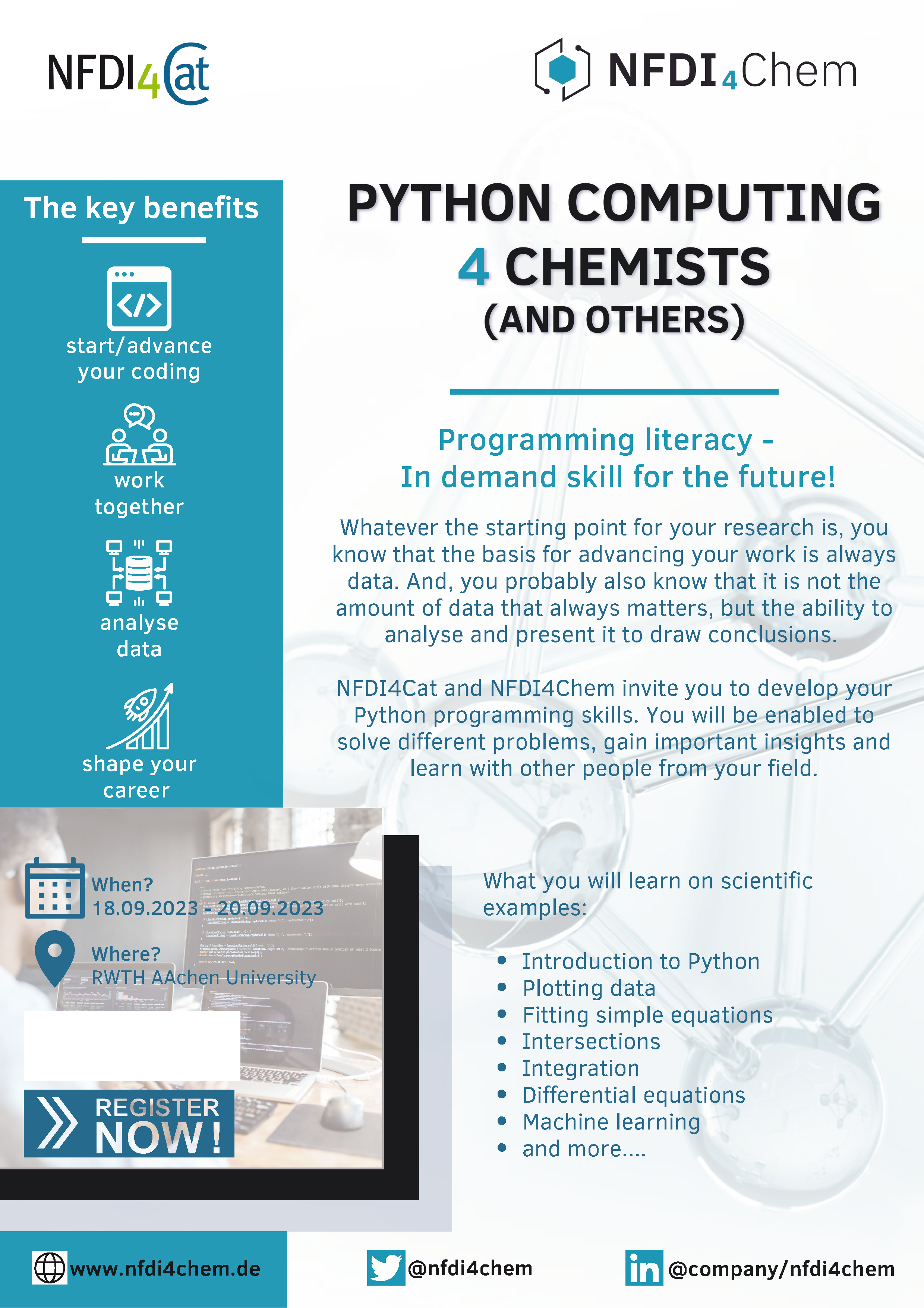 Programming literacy – In demand skill for the future!
Whatever the starting point for your research is, you know that the basis for advancing your work is always data. And, you probably also know that it is not the amount of data that always matters, but the ability to analyse and present it to draw conclusions.
NFDI4Cat and NFDI4Chem invite you to develop your Python programming skills. You will be enabled to solve different problems, gain important insights and learn with other people from your field.
What you will learn on scientific examples:
Introduction to Python

Plotting data

Fitting simple equations

Intersections

Integration

Differential equations

Machine learning

and more….
For more information check out our flyer!